November, 2012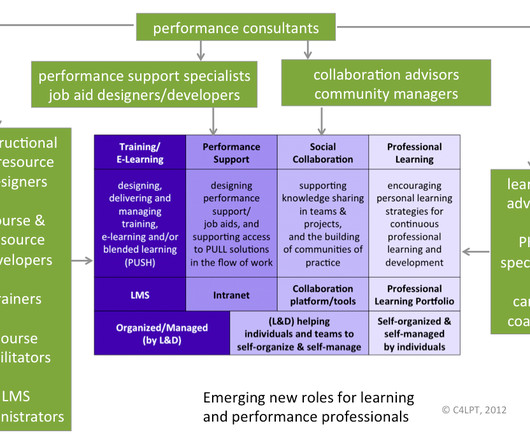 Emerging new roles for learning and performance professionals
Jane Hart
NOVEMBER 18, 2012
Over the last week or so I have been posting about how (I think) the workplace learning landscape is changing. For me, the biggest shift is not going to be about moving from creating instructional, formal courses to producing informational (or performance support) resources.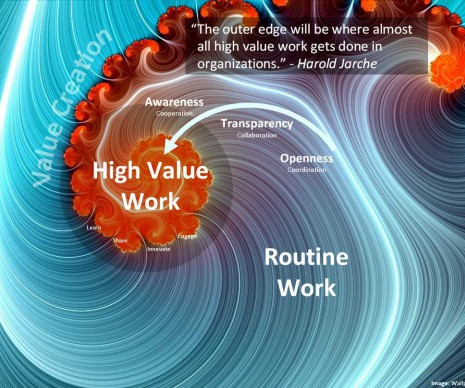 Coherence in complexity
Harold Jarche
NOVEMBER 26, 2012
Many of our older business models are not working any more. Anecdote reports that John Kotter, leadership guru , is accepting that methods like his 8-step process for leading change may not be effective in the face of complexity.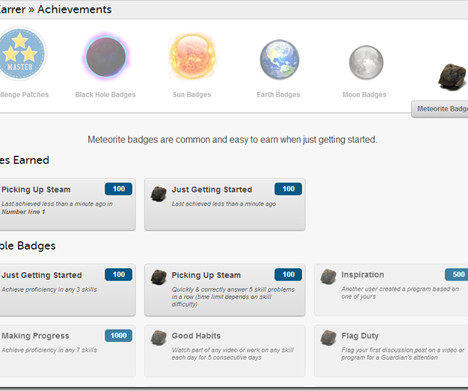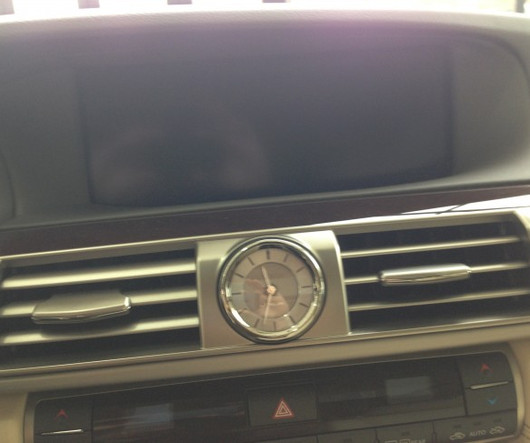 Why My Next Car Needs to be LESS Digital
Andy McAfee
NOVEMBER 26, 2012
Am I right that carmakers today have a serious technology problem with their customer-facing digital technologies? I took my car in to the dealer today. While it was being worked on I wandered around the showroom looking at all the latest models.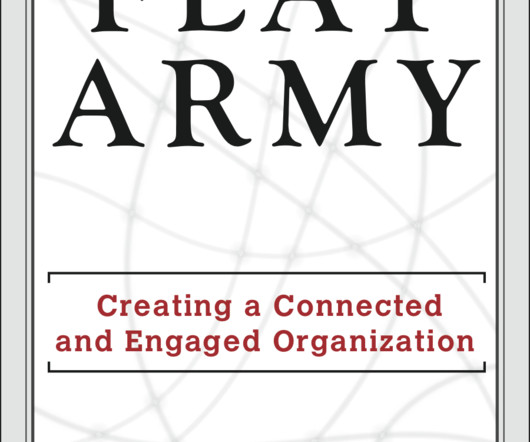 More Trending