Mon.Mar 05, 2012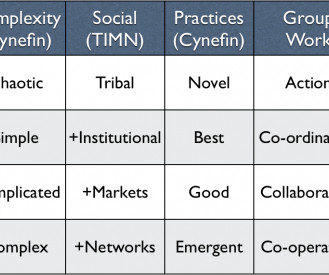 Subject matter networks
Harold Jarche
MARCH 5, 2012
Tweet "I think the singular SME is an antiquated a notion as the solitary game player & our development pipelines need to change." " writes Mark Oehlert , on Twitter.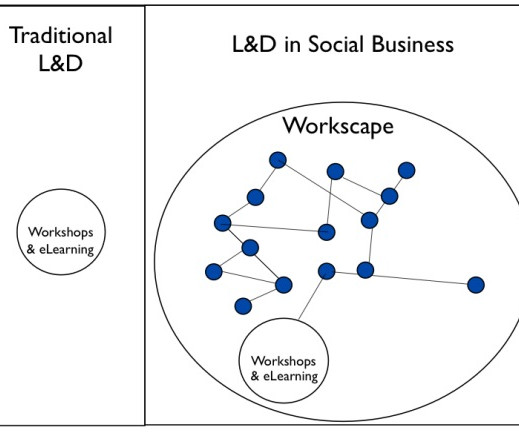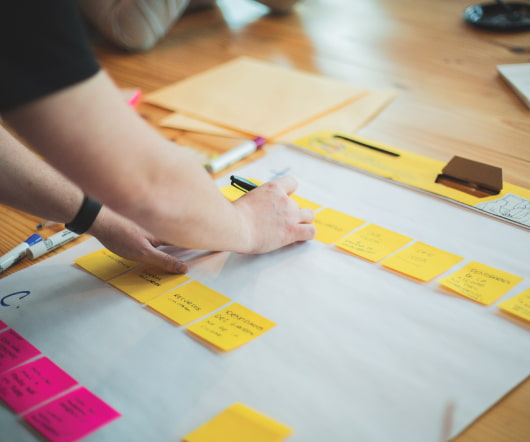 MOOCs for the win!
George Siemens
MARCH 5, 2012
Massive open online courses, or MOOCs, are getting attention on various blogs and news sites. I'll try and synthesize the conversation over the last few weeks and describe the role of MOOCs in education. The Conversation so far… Clark Quinn kicked of the current conversation in MOOC Reflections where he explores the distinctions between the current generation of Coursera/Standford open online courses and the connectivist model that Stephen Downes, Dave Cormier, and I have offered.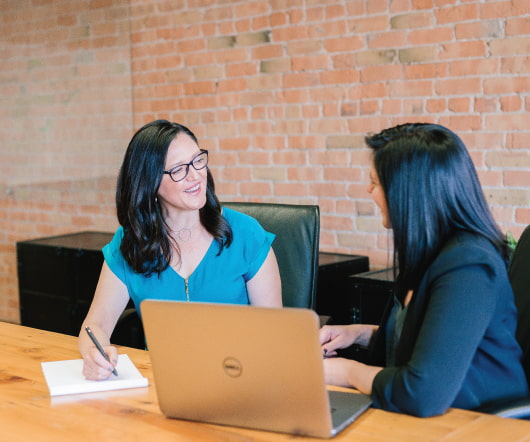 Is 70:20:10 valid?
Jay Cross
MARCH 5, 2012
Successful managers learn three to four times as much from experience as from interaction with bosses, coaches, and mentors. And they learn about twice as much from those conversations as in classrooms and formal learning programs. The shorthand label for this viewpoint is "70:20:10." " It's a handy framework to keep in mind, particularly when someone mistakenly thinks all learning is formal learning.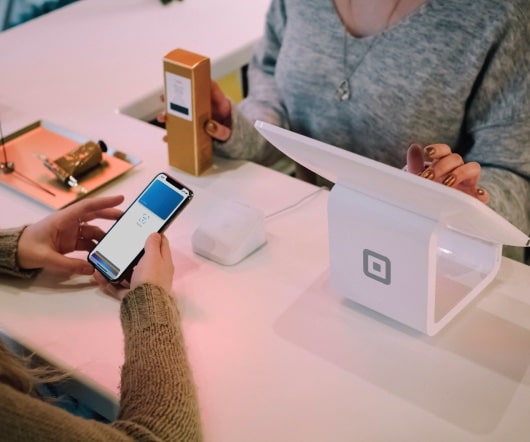 Children and Adults Use Different Networks to Solve Problems
Eide Neurolearning
MARCH 5, 2012
When doing arithmetic problems, Stanford researchers found that children use different brain regions to solve problems. Children's decreased activity in the frontal lobes (executive function) was to be expected, but another striking finding was how important the right anterior insula was for children capturing attention, balancing working memory resources, and taking action to solve problems. Perhaps salience networks are more important in general for children's problem solving.
More Trending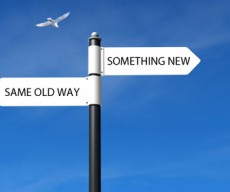 Tweet Kings & Pretty Things (aka Micro-Blogging Habits)
Dan Pontefract
MARCH 5, 2012
You're reading fresh content from Dan Pontefract at Brave New Org: Are you a tweet king or a pretty thing? The crux of that argument is whether you believe micro-blogging is an active behavior or whether you treat it as passive oversight.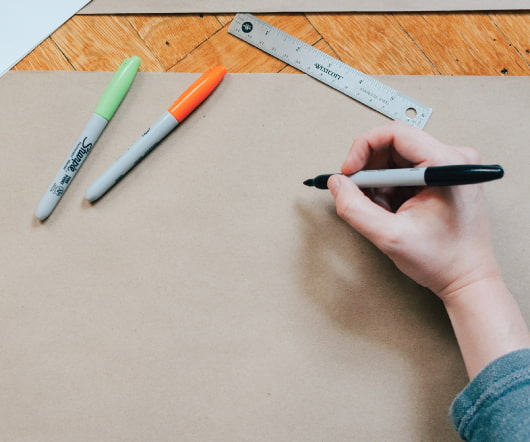 FUBAR, SNAFU, Fast Company, and Good Bosses
Bob Sutton
MARCH 5, 2012
My late father, Lewis Sutton, was a World II veteran.    Like many of his generation, the things he learned and experiences he had -- from the terrors of the Battle of the Bulge to the joys of chasing French women -- profoundly shaped the course of his life.    Part of what he learned was the language, funny and accurate expressions that -- although now falling out of use -- still provide lovely compact summaries of life's complexities.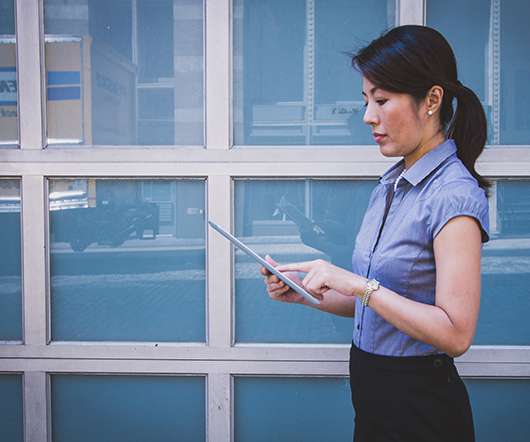 Are airplanes Republican or Democrat?
Nine Shift
MARCH 5, 2012
Are airplanes Republican or Democrat? Until 2010, transportation was bi-partisan. But after the 2010 mid-term elections, Republicans declared that trains were Democrat transportation. So obviously we can surmise that cars are Republican. Who knew? But that raises a new question: are airplanes Republican or Democrat? This frequent flier needs to know.