Trending Articles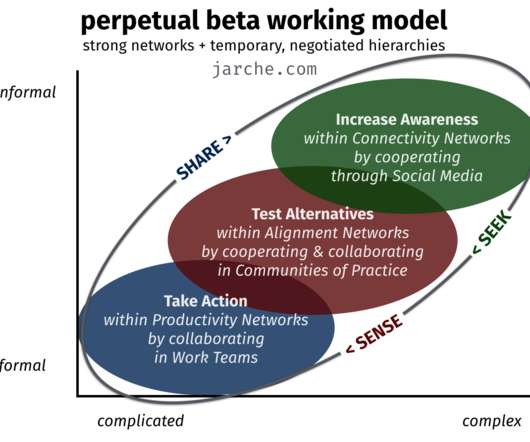 beta conversation 2017-03-01
Harold Jarche
FEBRUARY 22, 2017
I will be hosting the next Beta Conversation on Wednesday, March 1st at 16:00 GMT/UTC (08:00 Pacific, 11:00 Eastern, 17:00 CET). Open discussion.
Another model for support
Clark Quinn
FEBRUARY 22, 2017
I was thinking about today's post , wherein I was talking about a couple of packages that  might help organizations move forward. I was reflecting back on some previous posts about engagement models, and was reminded of a more recent one. And I realized this has played out in a couple of ways. For each, my role was to lead the design.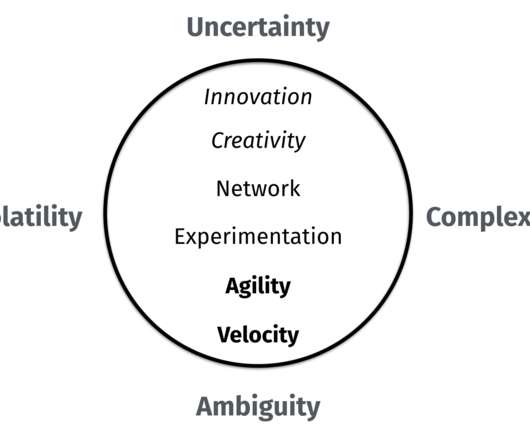 immunize for complexity
Harold Jarche
FEBRUARY 8, 2017
Have you heard the term VUCA ? Volatility. Uncertainty. Complexity. Ambiguity. Velocity. Agility. Creativity. Innovation. Network. Experimentation.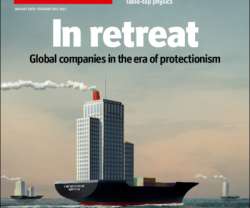 On Being Human
Dan Pontefract
FEBRUARY 12, 2017
"If you want to know what being Canadian is, it's being part of the human race, allowing yourself to be vulnerable." " ~Gord Downie Of everything. humanism personal Gord Downie
More Trending