Ning

Templates
Related Topics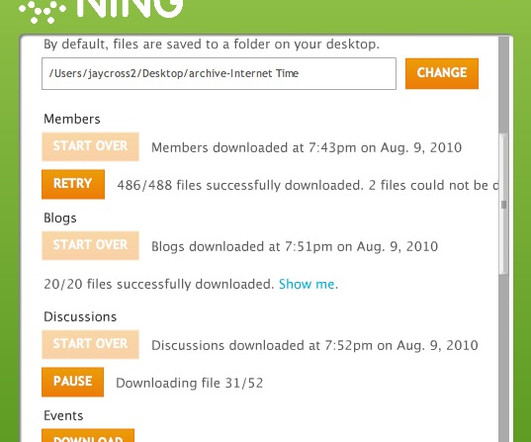 Transferring from Ning to Grou.ps
Jay Cross's Informal Learning
AUGUST 10, 2010
The Internet Time Community has been hosted on Ning for a little over three years. I was shocked and saddened when Ning announced that its free service was ending. Lots of non-profits had signed up on Ning. The way Ning handled things left a bad taste in my mouth.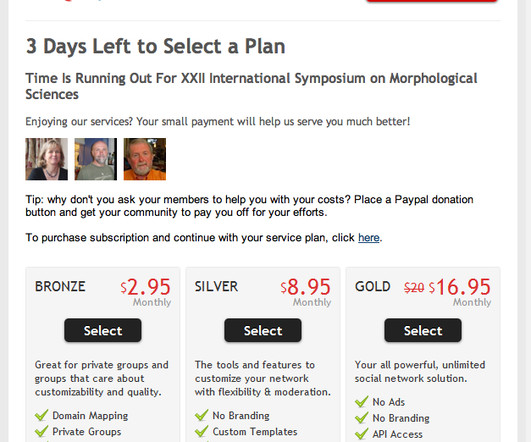 More on GROU.PS
Jay Cross
OCTOBER 30, 2010
LOL, just look at their Ning migration page ([link] IT'S STILL PROMISING FREE!!!, If you don't pay you only get 1gb, NO domain masking, no forum, no moderation capabilities, no custom template, etc. as an alternative to Ning, so I'd like to get to the bottom of this.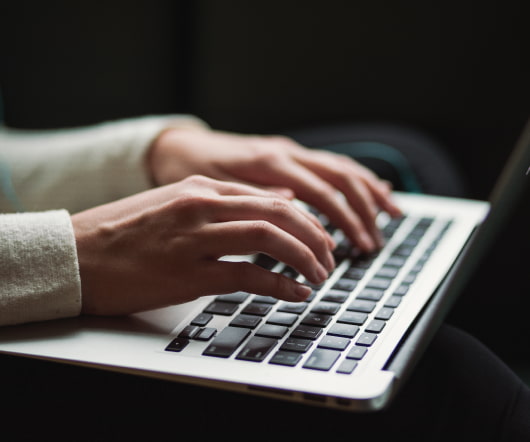 Seven Things I Learned This Year
Tony Karrer
DECEMBER 14, 2010
Selling Social Learning – Be a Jack Evaluating Knowledge Workers Learning Flash LMS Solution for Simple Partner Compliance Training Filtering, Crowdsourcing and Information Overload Best Lecture Text-to-Speech Examples Sales eLearning – 21 Great Resources Simulations Games Social and Trends SharePoint Templates for Academic Departments Virtual Presentation – Ten eLearning Predictions for 2010 Information Filtering eLearning Technology.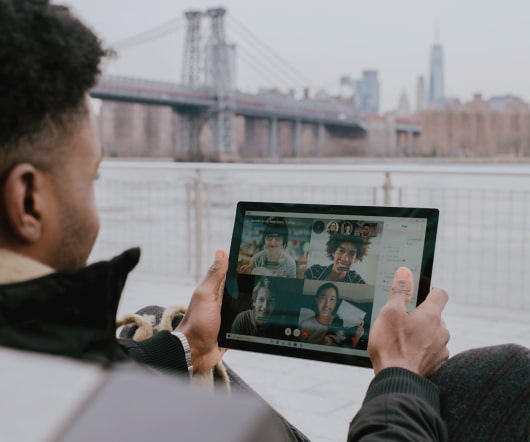 Using SharePoint
Tony Karrer
DECEMBER 16, 2008
Using SharePoint before, during and after courses This typically takes the form of sharing best practices, code examples, templates, links; posting announcements; having discussions; showing calendar items; supporting student profiles; supporting student project work; sharing notes, documents; providing course content. I've been having fabulous conversations about using SharePoint.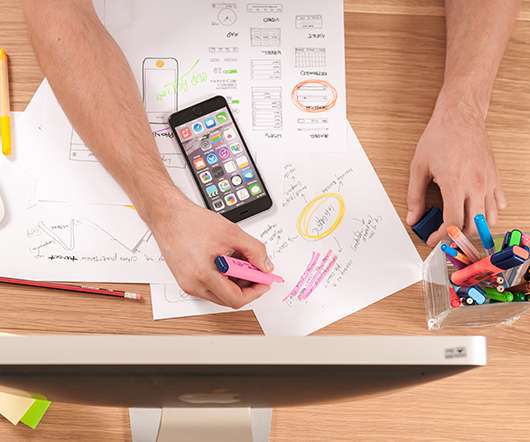 eLearning Learning Hot List Feb 1-14
Tony Karrer
FEBRUARY 24, 2009
Sacred Training Cows Here's How I Built That PowerPoint E-Learning Template Blogging in a Walled Garden Itiel provides more food for thought Get Out of the Training Business Multi-Tasking & Social Media - Mastering the Balance Advantages of 3D for Learning Pacing the mobile project update 1: html + mp4 + mobile moodle On Blogging – Report on Index Page Economic Impact Younger Generation NOT Good at Multitasking Either!