Mzinga

Questions

Technology
Related Topics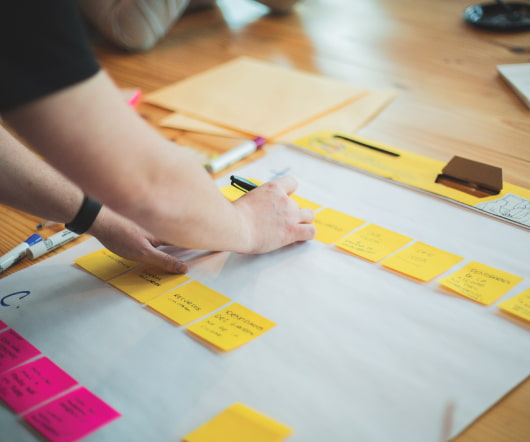 100 eLearning Articles and White Papers
Tony Karrer
APRIL 28, 2008
Technology Integration Matrix Together, the five levels of technology integration and the five characteristics of meaningful learning environments create a matrix of 25 cells as illustrated below. E-Performance Essentials: ELearning and Social Software An interesting article - Early e-learning traded technology for human interaction. Clive on Learning: In-house, out-house, that old question 21. Mzinga : White Paper Series : eLearning 2.0 &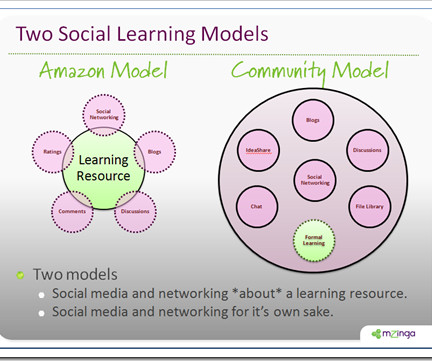 LMS and Social Learning
Tony Karrer
MARCH 31, 2009
Mzinga seems to have jumped out early with a strong social platform that also has an LMS capability. Dave Wilkins from Mzinga talks about the two models of social learning as depicted by the diagram on the right. eLearning Technology.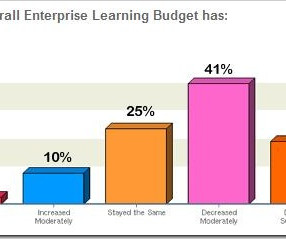 Business of Learning
Tony Karrer
JUNE 15, 2009
Particularly, I'm interested in the question of: While training as a publisher of courses and courseware faces an increasingly challenging market, what other things can learning businesses successfully sell to internal or external customers? These are small pieces to a larger question.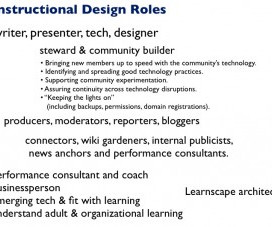 New skills for learning professionals
Jay Cross's Informal Learning
JULY 1, 2009
This month's big question asks, "In a Learning 2.0 We addressed this question at the April 2009 Learntrends event. a good grasp of technology – across-the-board – but especially emerging technologies, and how they can fit into learning solutions.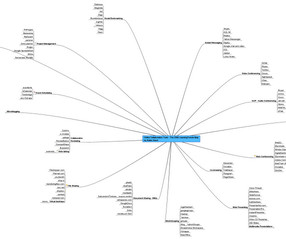 2008 2009
Tony Karrer
DECEMBER 3, 2008
Is good for more general, quick hit questions. It was worthwhile to look at the question of: Scope of Learning Responsibility? Mzinga is going a different direction focusing on collaboration and social media capabilities.