Google Docs

Web 2.0
Related Topics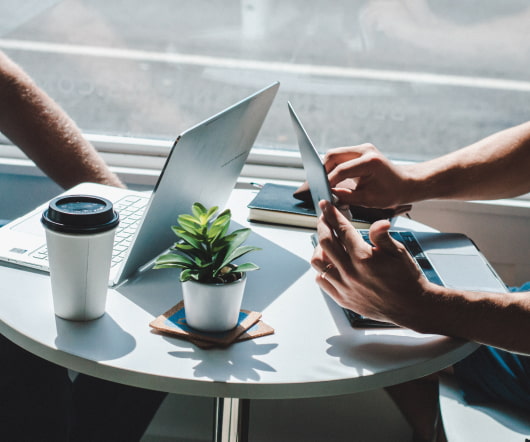 Every business document should be in the cloud and concurrently editable
Ross Dawson
APRIL 17, 2012
I'm at the Melbourne Google Enterprise Atmosphere on Tour event , the first of 25 events around the world. I am doing the keynote on The Evolution of Business at the Melbourne and Sydney events, giving an external perspective which happens to be highly aligned with the Google vision. The event included a Google Apps demo. The demo seemed to be over-emphasizing the concurrent editing and collaboration features of Google Docs, which I think of as pretty basic.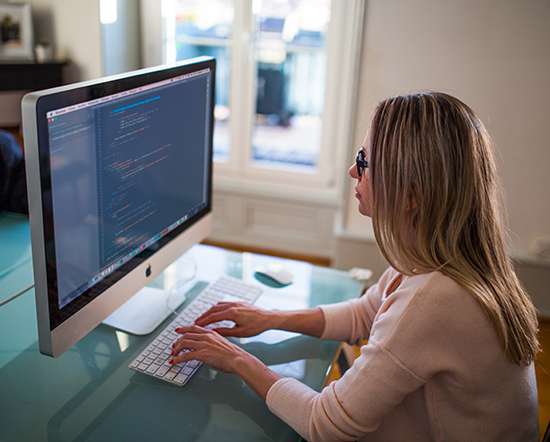 Reflections on Web 2.0 Expo
Clark Quinn
MAY 4, 2010
Last October I toured the expo associated with O'Reilly's Web 2.0 They were also touting a beta of accessing Microsoft Office docs collaboratively through FaceBook. Trying to counter Google Docs, I reckon, but will FaceBook appeal to the biz crowd? Conference, and had the chance again this week. Somehow, it didn't feel as vibrant. Still, there were some interesting developments.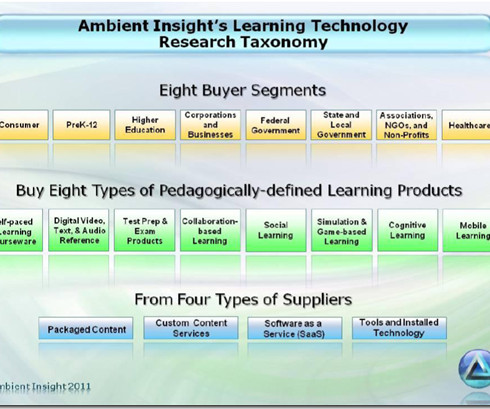 eLearning Startup Opportunities
Tony Karrer
FEBRUARY 14, 2011
They are going after things like: specialized tools and content that meet particular industry or audience needs games and simulations web 2.0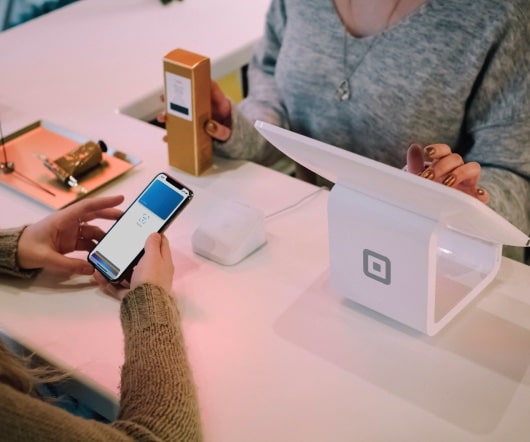 Notes from ALT-C
Stephen Downes: Half an Hour
SEPTEMBER 11, 2013
they use e-surveys, google docs, and universoty systemss - reliability issues & eduroad - "It can take me up to 20 minutes to get everything up and running" - [link] - [link] - What worked - email list Jenny Mackness and Roy Williams - we''re not going to explain terribly much - this is a workshop - we''re looking at emergence.
Social Software Adoption
Tony Karrer
AUGUST 10, 2009
Not surprising, the terms most closely associated with Adoption are Adoption of Social Software and Adoption of Enterprise 2.0. There are some great resources on this such as: Ten tips for choosing & using social software Adoption of Web 2.0 and eLearning 2.0 Web 2.0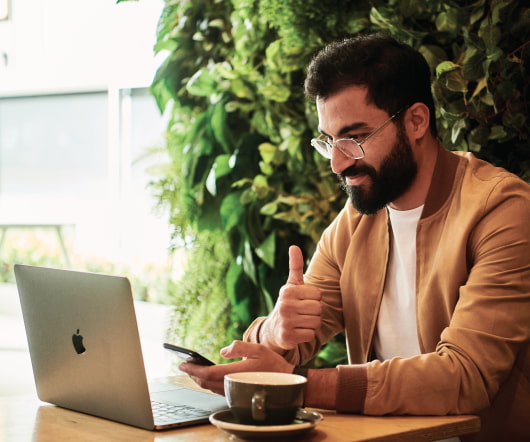 Learning Professionals Leaders
Clark Quinn
JULY 2, 2008
There's a vacuum of leadership in the adoption of enterprise/web/learning 2.0 This makes using something like google docs or pbwiki as an experiment somewhat difficult for the poor, lonely learning professional. Harold Jarche in Skills 2.0 : Today, active involvement in informal learning, particularly through web-based communities, is key to remaining professional and creative in a field. Being a learning professional in a Web 2.0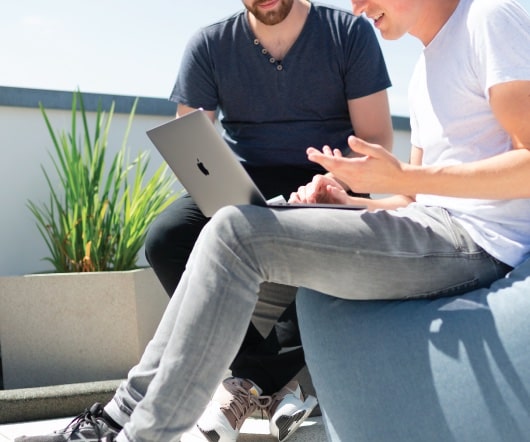 [berkman] Chris Soghoian on privacy in the cloud
David Weinberger
MAY 26, 2009
Chris Soghoian is giving a Berkman lunchtime talk called: "Caught in the Cloud: Privacy, Encryption, and Government Back Doors in the Web 2.0 Vivek Kundra switched 38,000 DC employees over to Google Docs becore he became Federal CIO. "It's clear he's Google-crazy. provide offline access without even requiring synchronizers such as Google Gears. With Prism, you have an icon on your desktop for, e.g., Google Docs.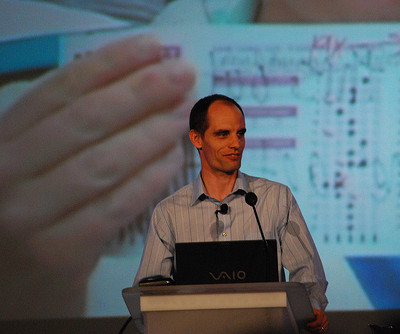 Whatever
Stephen Downes: Half an Hour
JULY 13, 2009
Which means that this - web 2.0 We started on a Google doc, and we just started writing. This is a blog summary of Michael Wesch at D2L Fusion. We need to move students being knowledgeable to knowledge-able.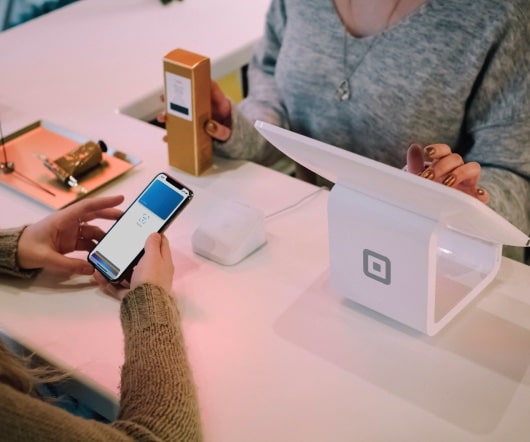 Last Year's Predictions For 2008, Reviewed
Stephen Downes: Half an Hour
DECEMBER 25, 2008
Web page. Looking up "Basic research on learning and instruction will provide new guidance for instructional design" on Google tells us the current state of affairs: an old ITForum paper on information age learning, Gagne's nine steps , and a 2005 paper on ISD. Jay Cross , CEO, Internet Time Group , USA Predicted: The suffix "2.0" Get ready for LMS 2.0, Performance 2.0, and even Google Search 2.0. But be careful when you get to Web 3.0,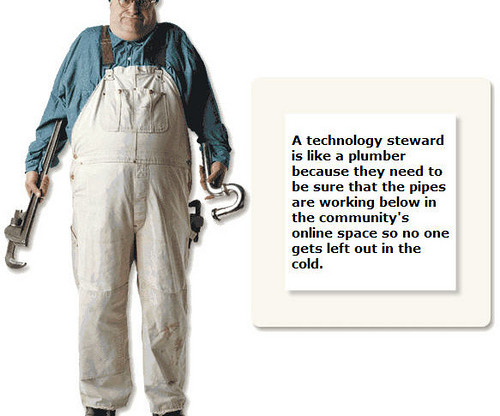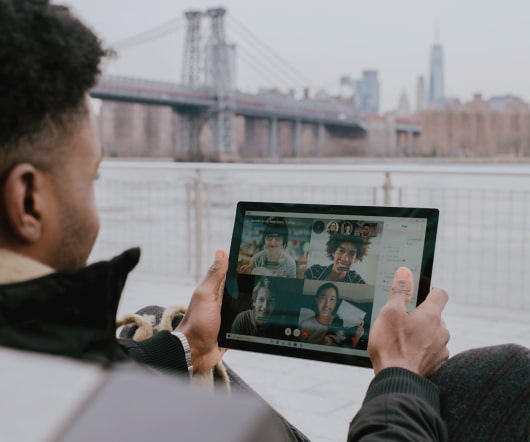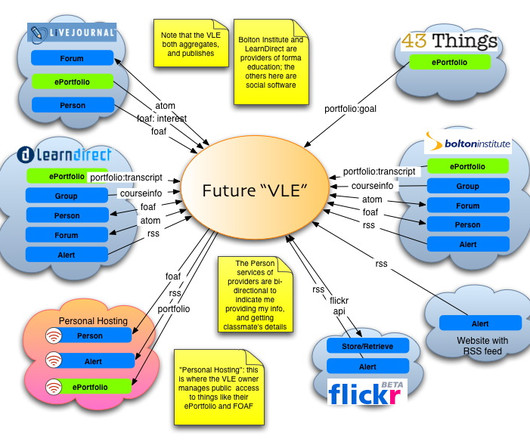 My Digital Identity
Stephen Downes: Half an Hour
OCTOBER 10, 2008
Brown also suggests that the ePortfolio is becoming or adapting to Web 2.0. The personal learning environment adapts, adopts and embraces Web 2.0 What we are asking it if – a website, a web service, a person? This is how Technorati verifies ownership of web logs.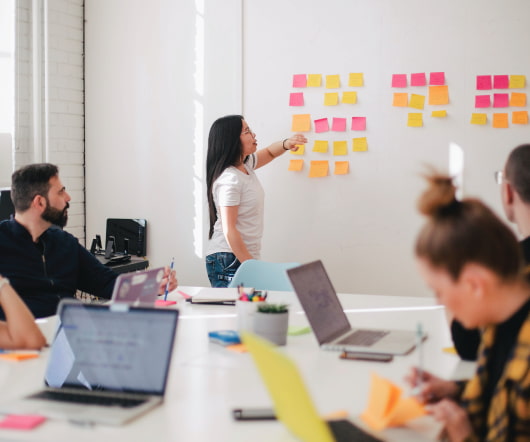 The Reality of Virtual Learning
Stephen Downes: Half an Hour
FEBRUARY 18, 2008
I know, it used to be, "content is king, content is the web." So we have, in summary, E-Learning 2.0, So that leads us to the underlying concept of E-Learning 2.0. One of the major things that we see in E-Learning and especially E-Learning 2.0 I'm playing right now if you look at my web site; I'm playing right now with something called Kaltura. I put it on my web site and then the next person who comes along can edit my video. So we have Web 2.0,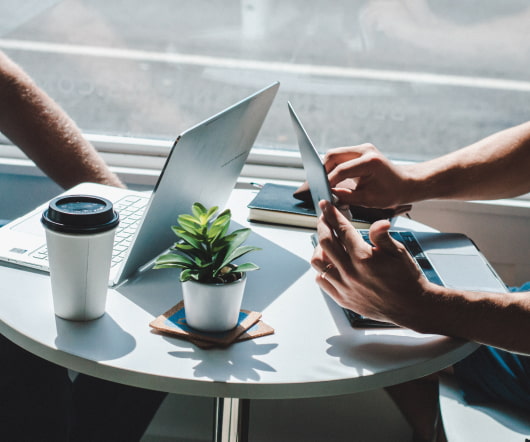 The Enterprise 2.0 Recovery Plan
Andy McAfee
DECEMBER 1, 2008
Photo of Andrew McAfee Home Blog About RSS Andrew McAfees Blog The Business Impact of IT Tweet The Enterprise 2.0 In other words, Enterprise 2.0 This suite would include blogs, wikis (including collaborative document production tools like Google Docs), discussion boards, SNS, a microblogging tool like Twitter or Yammer, a tagging utility, prediction markets, ways to vote on good content (a la Digg ) and ways to give praise or good karma to particularly helpful colleagues.