Tue.Apr 03, 2012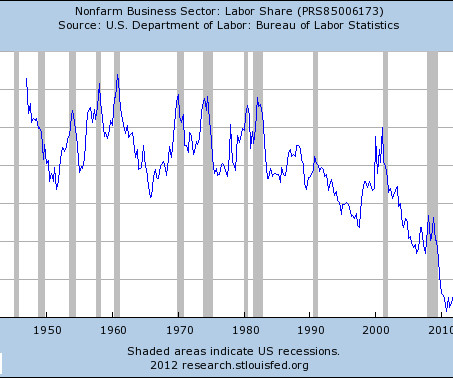 Profits Up, Labor Share Down. Computers Why?
Andy McAfee
APRIL 3, 2012
The Economist reports that US corporate profit margins are higher than they've been in 65 years, and absolute profits have reached unprecedented levels: And how are the US workers who help generate these profits doing?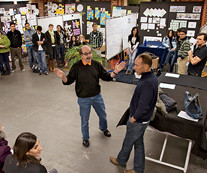 The Virtues of Standing-Up: In Meetings and Elsewhere
Bob Sutton
APRIL 3, 2012
I was thinking back to some of the experiences I had over the last few weeks teaching classes to both Stanford students and executives, and watching some of my fellow teachers and colleagues in action.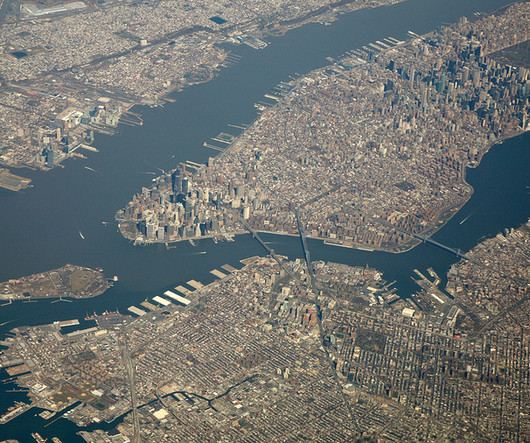 Portraits of New York from altitude
Doc Searls
APRIL 3, 2012
On my way back from SXSW a couple weeks ago, I got some terrific shots of many things, including portions of Arkansas, Tennessee, Kentucky (including mountaintop mining ), Virginia, Washington, D.C., Baltimore, Philadelphia, Trenton and Providence.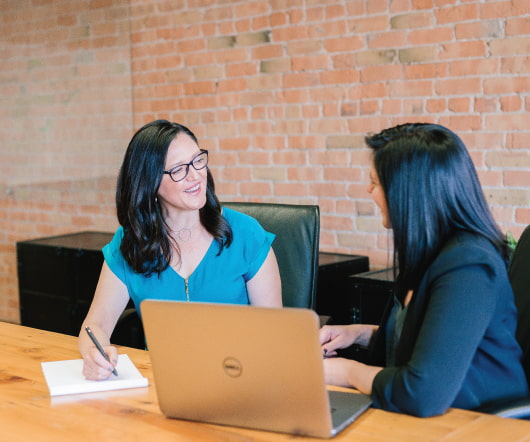 Amazon Can Say "Asshole" But You Can't
Bob Sutton
APRIL 3, 2012
This isn't the first time I have written a post like this, but the experience a No Asshole Rule fan had with Amazon today reminded me of how weird their policies are around the book's title.    In short, if you write a review of the book, and you use the word "asshole, they not only reject it, they won't let you edit it or submit another review.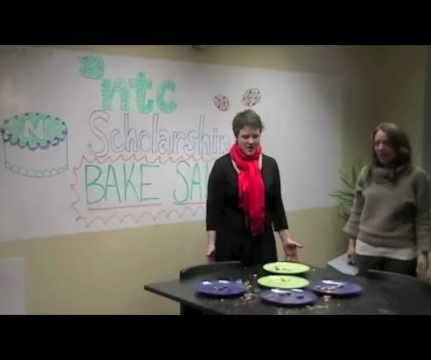 Nonprofit Technology Conference: NTC 2012 – Day 1
Beth Kanter
APRIL 3, 2012
Flickr Photo by The Inadvertent Gardener. I'm here at the 2012 Nonprofit Technology Conference in San Francisco this week and hope to share some brief nuggets. The conference got off to an exciting start this morning in a very unique way.
More Trending