Ning

Template
Related Topics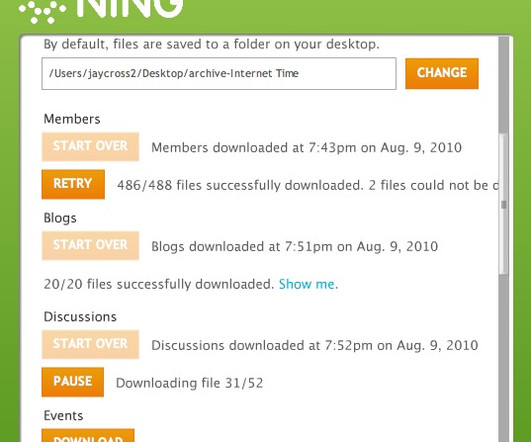 Transferring from Ning to Grou.ps
Jay Cross's Informal Learning
AUGUST 10, 2010
The Internet Time Community has been hosted on Ning for a little over three years. Lots of non-profits had signed up on Ning. No sweat.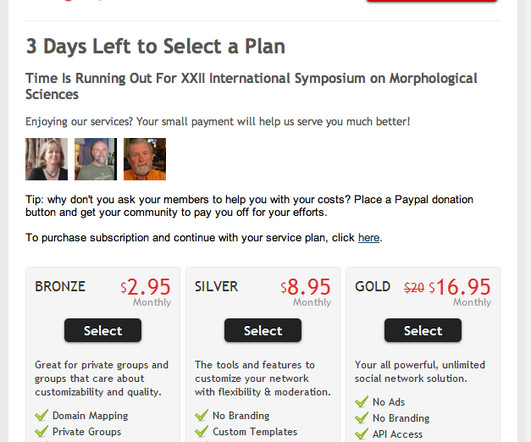 More on GROU.PS
Jay Cross
OCTOBER 30, 2010
LOL, just look at their Ning migration page ([link] IT'S STILL PROMISING FREE!!!, 10gb, forum, domain masking, etc. Bottom line, Grou.ps SUCKS!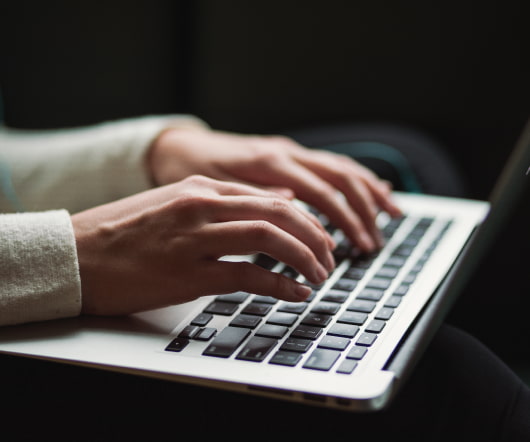 Seven Things I Learned This Year
Tony Karrer
DECEMBER 14, 2010
Over the past few years, I spend part of December going back through my blog to recap a bit of what some of the key things I've learned over the course of the year. I've been doing this the past few years, for example: Learned about Learning in 2009. And every year I use this as a Big Question – see: Learning 2010. Instead, Joel would write it up.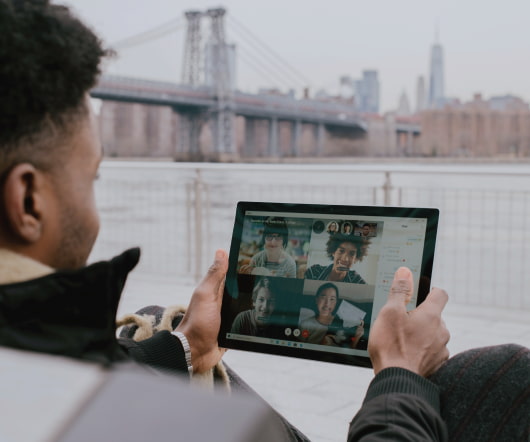 Using SharePoint
Tony Karrer
DECEMBER 16, 2008
Using SharePoint before, during and after courses This typically takes the form of sharing best practices, code examples, templates, links; posting announcements; having discussions; showing calendar items; supporting student profiles; supporting student project work; sharing notes, documents; providing course content. were similar.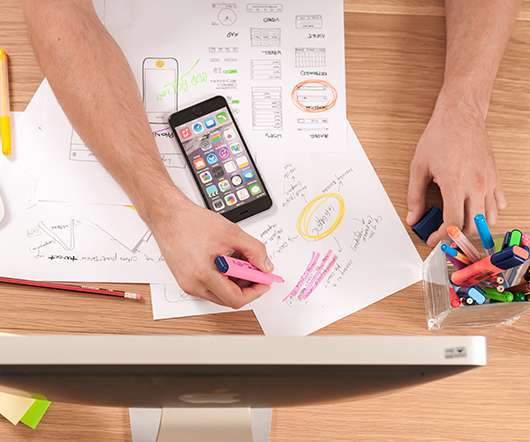 eLearning Learning Hot List Feb 1-14
Tony Karrer
FEBRUARY 24, 2009
Items HP Learning Center - free online software, business, marketing and IT classes for small and medium business Pedagogy - MoodleDocs Keywords Learning Technologies Social Media Hosting Twitter iPhone Ning Adobe Sun Google TechKnowledge ASTD Notes on the list. The posts come from the primary sources for this group.