Informal Learning

Performance Improvement

Sample
Related Topics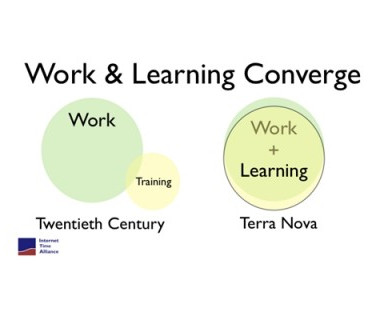 Training Evaluation: a mug's game
Harold Jarche
FEBRUARY 13, 2011
It can and does occur in formal, informal and social ways every day in and out of your job. The 'event' is not solely how learning occurs.
Reflections on ISPI 2010
Clark Quinn
APRIL 23, 2010
Early in the year, I gave a presentation online to the Massachusetts chapter of ISPI (the international society for performance improvement), and they rewarded me with a membership. nice gesture, I figured, but little more (only a continent away). To my benefit, I was very wrong. So, I was thrilled to get a chance to finally visit.