eLgg

PKM
Related Topics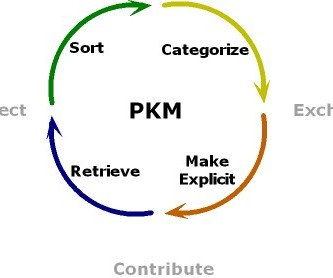 Sense-making with PKM
Harold Jarche
MARCH 12, 2009
One of the important aspects of PKM is triage, or sorting. Elgg (OS). We may learn on our own but usually not by ourselves. Categorize.
The Learning Layer – Review
Harold Jarche
JULY 29, 2010
Even without a full product comparison, I would say that several other platforms, including open source Elgg or Drupal can do much of this.
eLearning Learning - Best of May
Tony Karrer
JUNE 8, 2009
eLearning Learning Hot List May 1, 2009 to May 31, 2009 Here is the best stuff from May 2009 via the eLearning Learning site. Hope you enjoy. Top Posts The following are the top posts from featured sources based on social signals. Clive on Learning , May 29, 2009 Implementing New Learning Technology? Tony Bates , May 8, 2009 Learning 2.0
So many thoughts, so little time
Jay Cross
JULY 6, 2009
Sense-making with PKM , March 12, 2009. Using Elgg as as Social Learning platform , May 2, 2009. The top posts from sources selected for Informal Learning Flow in the first six months of 2009: Work on Stuff that Matters: First Principles - OReilly Radar , January 11, 2009. 50 Essential Strategies For Creating A Successful Web 2.0