2009
Defining the Big Shift
John Hagel
AUGUST 2, 2009
About one month after the release of our Shift Index report , one question that keeps coming up is whether we can offer a succinctly define what the Big Shift is that our Shift Index seeks to measure. Given the magnitude, depth and far-reaching impact of the Big Shift, succinctness is a challenge.  But perhaps this is too high level. 
Transparency is the new objectivity
David Weinberger
JULY 19, 2009
A friend asked me to post an explanation of what I meant when I said at PDF09 that "transparency is the new objectivity. First, I apologize for the cliché of "x is the new y. Second, what I meant is that transparency is now fulfilling some of objectivity's old role in the ecology of knowledge. And then foolishness.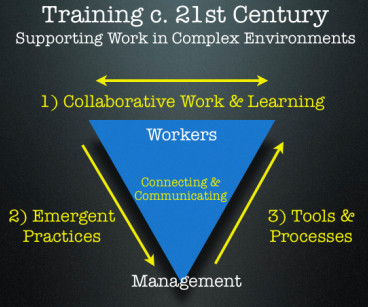 The Future of the Training Department
Harold Jarche
OCTOBER 21, 2009
The latter 20th Century was the golden era of the training department. Now the training department may be at the end of its life cycle. The U.S.
Hell explained by a Chemistry Student
Dave Snowden
JANUARY 13, 2009
The following is an actual question given on a University of Washington chemistry mid-term. Hat top to Annabelle Mark who is a constant source of this type of material. Bonus Question: Is Hell exothermic (gives off heat) or endothermic (absorbs heat)? think that we can safely assume that once a soul gets to Hell, it will not leave. So which is it?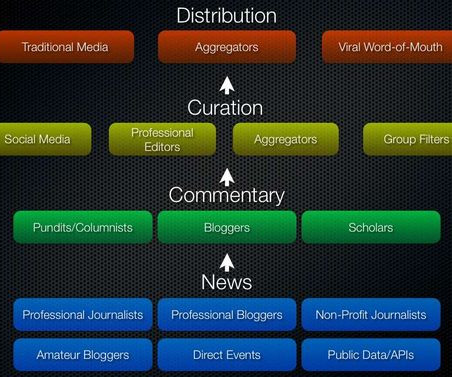 Old Growth Media And The Future Of News
Steven Berlin Johnson
MARCH 14, 2009
That kid was me. wish I could tell you that I was making those compulsive return visits out of a passionate love of books. You read MacWorld.
More Trending