Sat.May 16, 2009 - Fri.May 22, 2009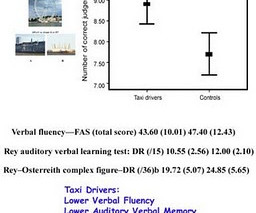 The occult insignificance of meaningless numbers
Dave Snowden
MAY 19, 2009
I've been in Belgium and Luxembourg for the last two days delivering two half day seminars for the EU. All journeys by train which allowed me to catch up a lot of work, although I will confess that on the journey from Brussels to Luxembourg I dozed and watched the unfolding scenery remembering past trips to the Grand Duchy. So what is wrong?
MobilGlyph: Making Data Tangible
Adaptive Path
MAY 18, 2009
Entering contact information into a mobile device is not a trivial task. Phones are *not* optimized for text input, making this important task an awkward and time-consuming interaction for even the most proficient user. Yet it was a task identified as one of the most beneficial aspects of owing a mobile device. Making Data Tangible.
The psychology of being scammed
Mind Hacks
MAY 17, 2009
I'm just reading a fascinating report on the psychology of why people fall for scams, commissioned by the UK government's Office of Fair Trading and created by Exeter University's psychology department. Here's some of the punchlines grabbed from the executive summary. Scarcity cues. Induction of behavioural commitment. Lack of emotional control.
On curriculum
Harold Jarche
MAY 21, 2009
I noticed today something that reinfornced my opinion of education curriculum. As you can see from my last post, there's a production of My Fair Lady at the high school for the next three nights, plus an in-school presentation this morning. He took a nap and is now preparing for this evening's performance.
More Trending