Fri.Jun 08, 2012
The Untethered, Hyperconnected Enterprise
Irving Wladawsky-Berger
JUNE 8, 2012
A few weeks ago I attended the MIT Sloan CIO Symposium.   The theme of this year's Symposium was Piloting the Untethered Enterprise :  "In today's world of mobile, big data and the cloud, how does a CIO successfully pilot his organization towards its goals?"  . But lots of questions remain as to what those implications might be.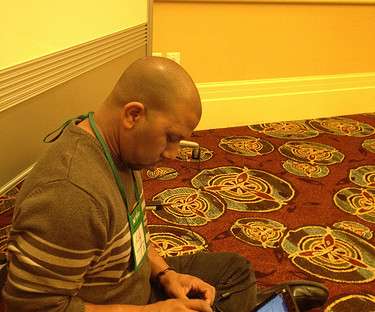 Sharing lessons
Harold Jarche
JUNE 8, 2012
Here are some of the observations and insights that were shared  via Twitter  this past week. by @gsiemens. To reduce the backlash from others. I
Open innovation is now a fundamental capability for nations and regions
Ross Dawson
JUNE 8, 2012
I have just participated via Skype in a BBC Creative Collisions debate in Northern Ireland, centered around how the media landscape is changing, and the implications of the rise of open innovation. The skills of vision, project management, production, and more can be at the summit – or part – of a global distributed team.
Why Twitter Team Tweeting Works
Beth Kanter
JUNE 8, 2012
Colorado Coalition for the Medically Underserved is a state network that links resources with people who can make change happen in Colorado.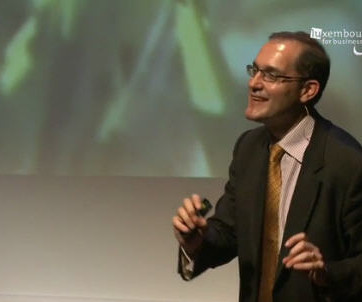 More Trending
htLGI2012: Nature of Evil
Dave Snowden
JUNE 8, 2012
Flying into Bristol from Belfast last night was a good preparation for a consideration of evil. The pilot did well, but I really should not have swapped landing horror stories with one of the stewards as we came into land. However the guy behind eventually tapped me on the shoulder and whispered shut up you bastard which I suppose was fair comment.
Wisconsin Recall Analysis
Nine Shift
JUNE 8, 2012
Too early for a rationale analysis of the Wisconsin recall, but here's initial thoughts. Wisconsin the big loser, as the state continues its downward economic path. The brain drain will continue to cost the state its best young talent. -No clear impact on other elections. Tea Party still strong.