Content

Mzinga

Technology
Related Topics
The future is people, not technology
Jay Cross
MAY 30, 2009
The future is people, not technology. Digital Habitats posits the role of the community technology steward. More Human Than Human.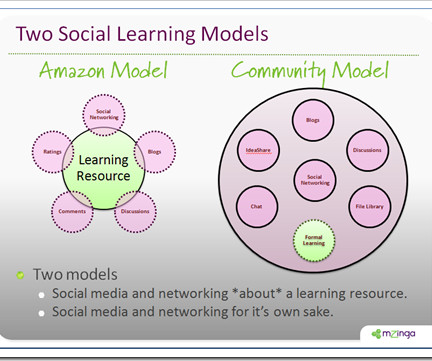 LMS and Social Learning
Tony Karrer
MARCH 31, 2009
Mzinga seems to have jumped out early with a strong social platform that also has an LMS capability. eLearning Technology. It's ugly.
Communities / Social Networking and LMS Merger
Tony Karrer
DECEMBER 6, 2007
Update 12/7/07 - Great comments from David Wilkins (see below) including: user-generated content is going to change eLearning; anyone who thinks otherwise or who is not yet planning for the shift is going to be left wondering what the heck happened in just a few years. The top execs at Mzinga are not the top execs from KnowledgePlanet.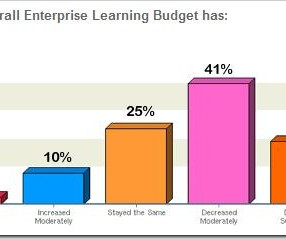 Business of Learning
Tony Karrer
JUNE 15, 2009
Training Method Trends Working Smarter: Corporate learning in the network era Disruptive Changes in Learning eLearning Technology.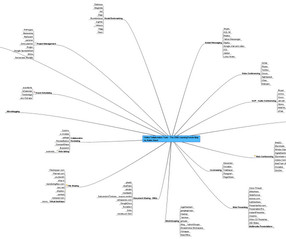 2008 2009
Tony Karrer
DECEMBER 3, 2008
Mzinga is going a different direction focusing on collaboration and social media capabilities. Applications in Learning (24) Free - Web 2.0