Trending Articles
Deeper Design: Working out Loud and the Future of Work
Clark Quinn
SEPTEMBER 20, 2016
Over the past year, I've been working on a project. After I wrote the Deeper eLearning series of 6 posts with Learnnovators , we wondered what to do next.  We decided to do a course together, free-to-air, and write about the process as well (a bit of Working Out Loud), with the intention was to try to do deep design on a pragmatic basis.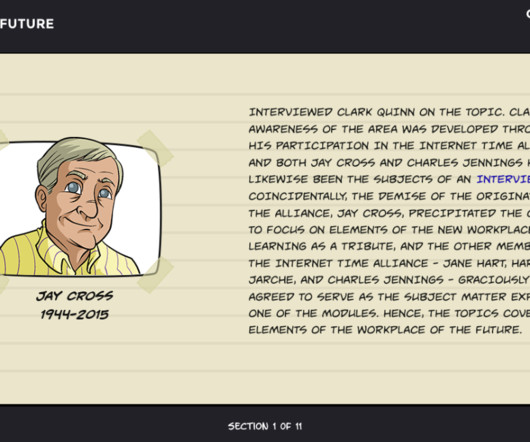 workplace of the future
Harold Jarche
SEPTEMBER 20, 2016
Clark Quinn , in collaboration with Learnnovators , has created a free and open course on the workplace of the future. Image: Workplace of the Future.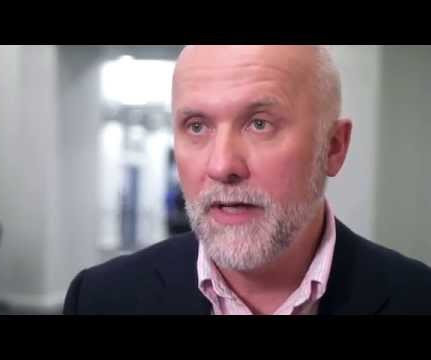 the neo-generalist
Harold Jarche
SEPTEMBER 7, 2016
A neo-generalist is somewhere between a polymath and a hyperspecialist. If you just read all the books they mention, you would be much the wiser.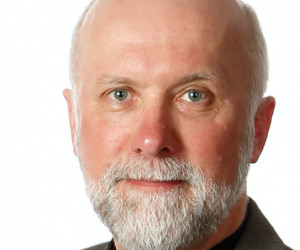 Jane's Top 10 Tools for Learning 2016
Jane Hart
SEPTEMBER 18, 2016
On Friday 23rd September, voting closes in the 10th Annual Survey of Learning Tool  – so it's not too late to vote! Social learning
More Trending